Camping reservations open for the 2021 season on March 1, 2021 at 9:00 am.
Boat launch open.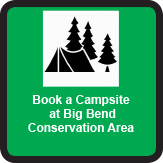 Big Bend Facility Rentals  bigbend@ltvca.ca
Conservation Areas Fee Schedule
LTVCA Conservation Area Regulations
LTVCA Conservation Area and Camping Rules
LTVCA Conservation Area Guidebook 

Group and Family Camping
Campground open Victoria Day to Thanksgiving.  No reservations are necessary, but fees are collected on a regular basis.  These fees help us maintain the conservation area and provide upgrades to facilities.  River access sites are now available for those wanting a back country feel, with great views of the historic Thames River.  Camping Fees  There are approximately 26 sites – 6 with hydro and water and 4 with hydro, and the rest are unserviced.  Campsites and a serviced washroom building with showers are open Victoria Day Weekend in May to mid-October.  There is NO dumping station.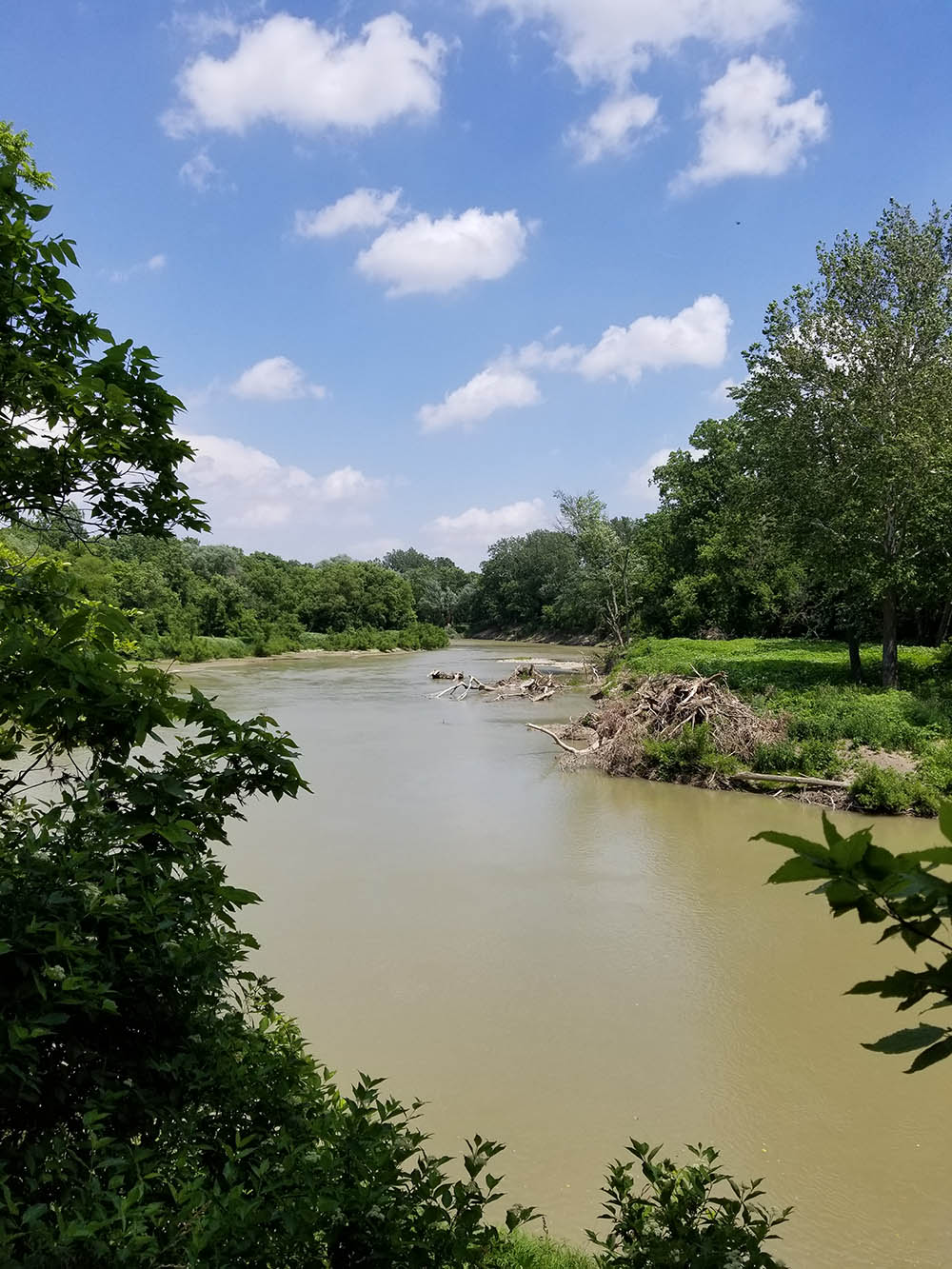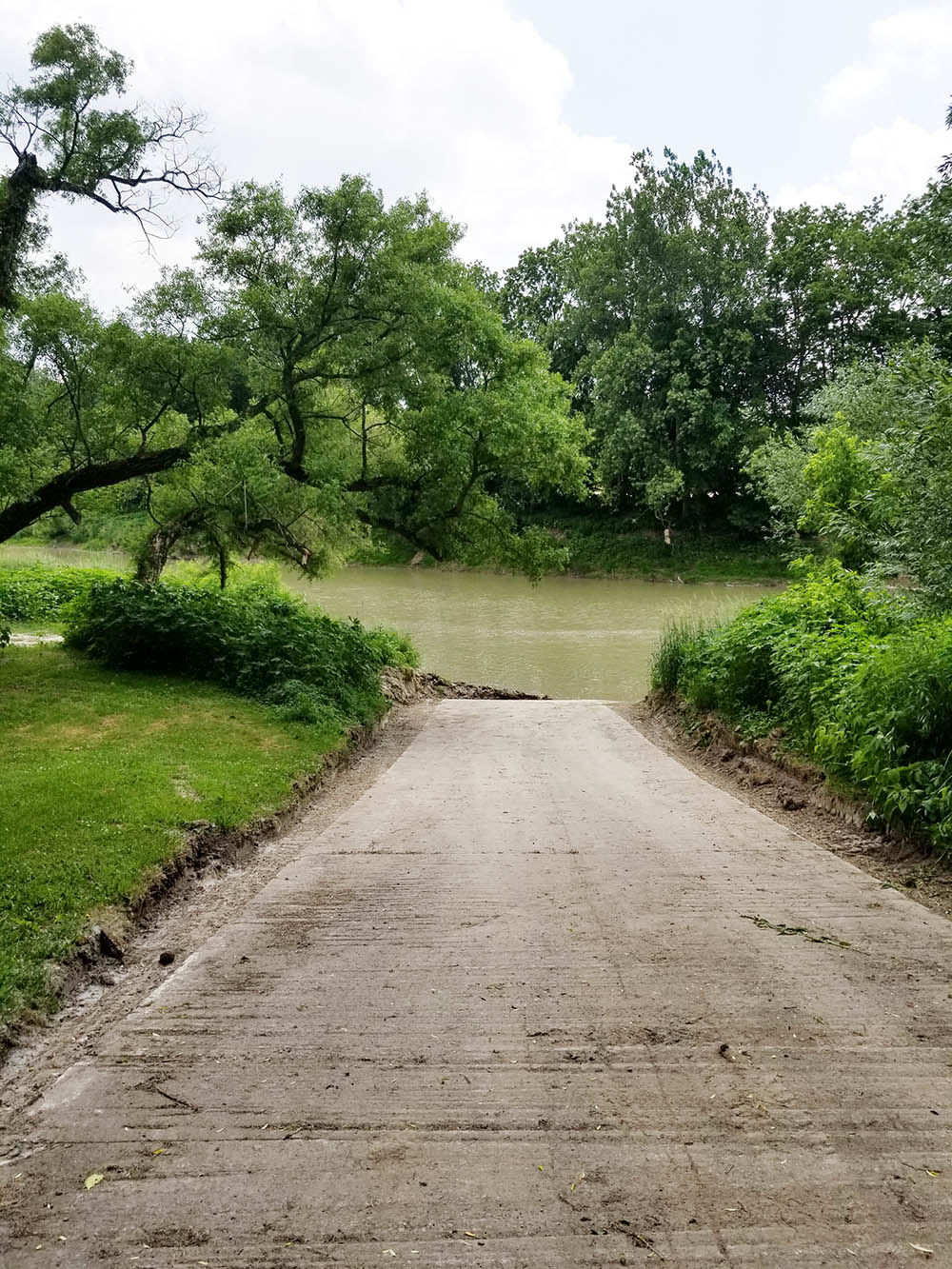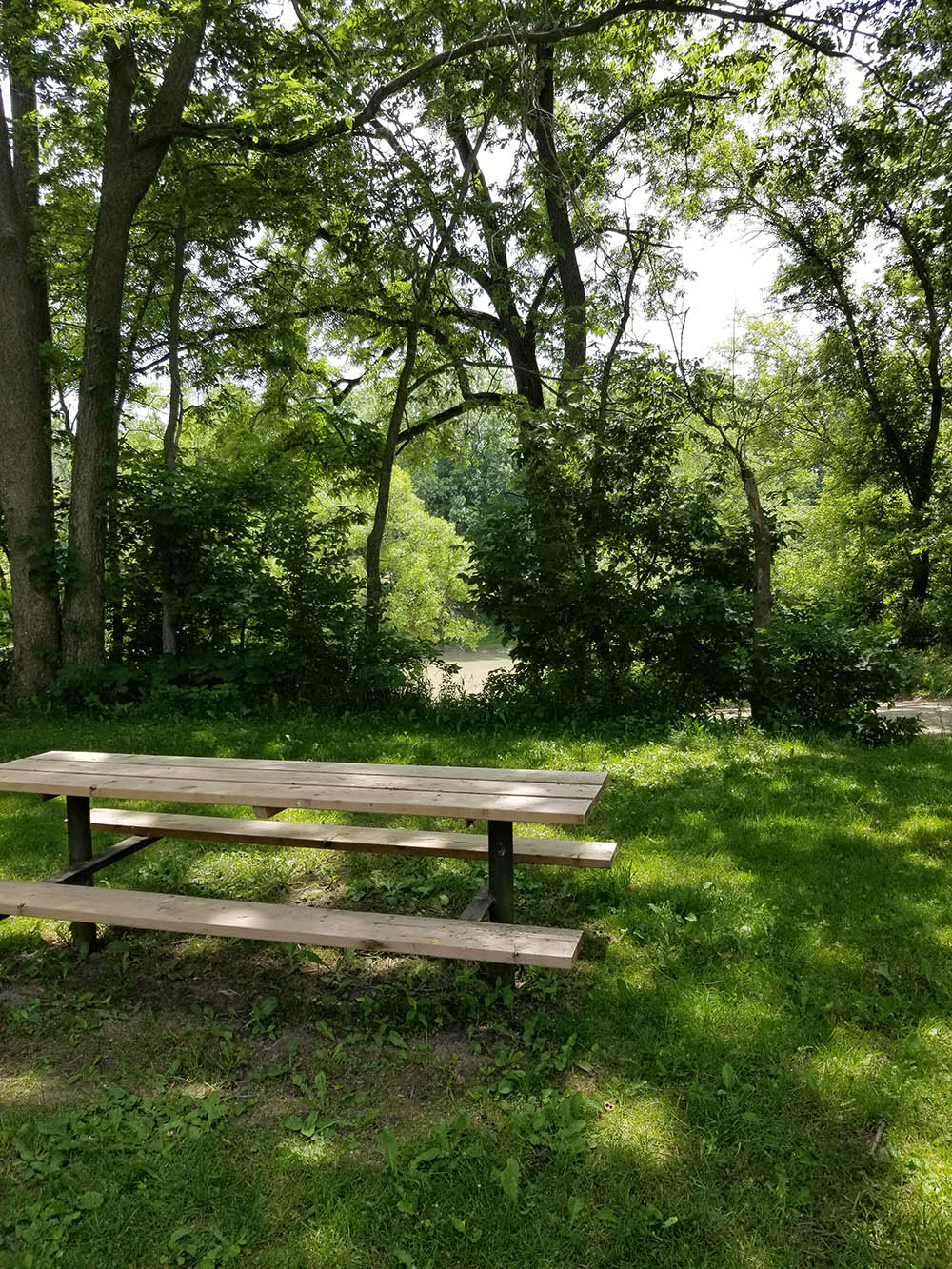 Enforcement
The conservation area is open for day use from 8 a.m.
to sunset year-round.  Patrols are made by LTVCA and Municipal Enforcement Unit staff (MEU) on a regular basis.
LTVCA administration office phone (519) 354-7310 or ltvca.ca
Download brochure for Big Bend Conservation Area
This 16 hectare property was acquired by the Lower Thames Conservation Authority in 1964. Immediately north of the conservation area, a 20 hectare field also owned by the LTVCA, is leased out on an annual basis as agricultural land.
Check out this video clip of Big Bend Conservation Area.  
No Hunting. 
Conservation Areas are NOT off-leash dog parks. ALL DOGS AND PETS MUST BE LEASHED. UNLEASHED PETS ARE A FINEABLE OFFENCE. CLEAN-UP AFTER YOUR PET! Section 10.-(2) and (3) Under the Conservation Authorities Act.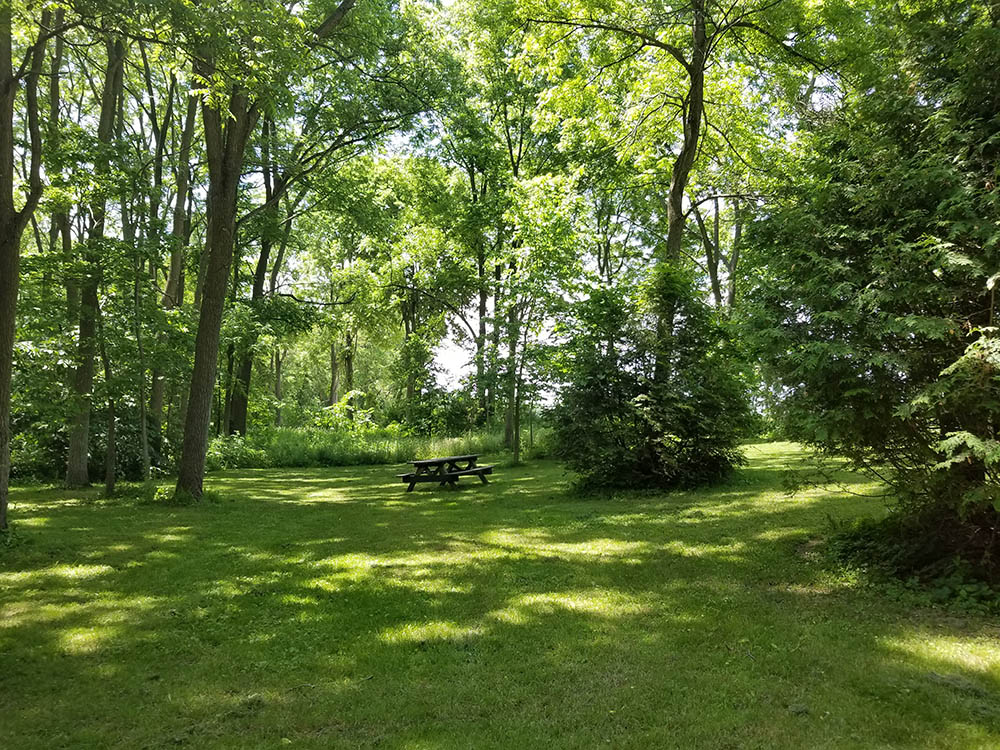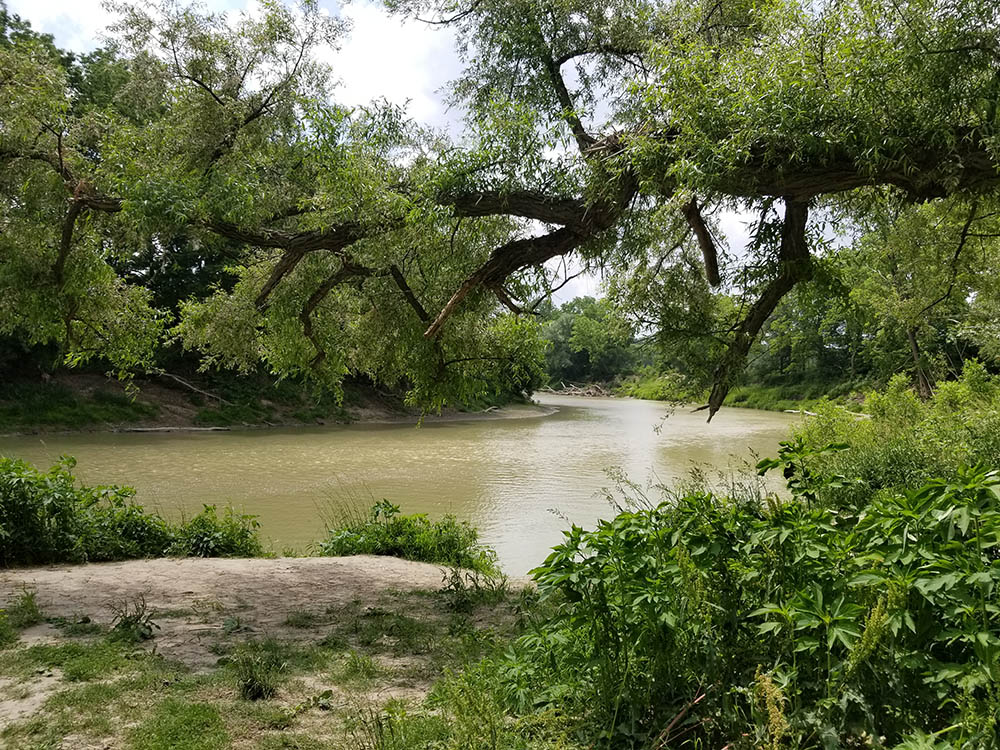 Directions
The address for Big Bend Conservation Area is 21239 Big Bend Road. It is located on the Thames River, just east of the Village of Wardsville, in the Municipality of Southwest Middlesex. Follow Middlesex County Road 2 east from Wardsville, and take Big Bend Road 3 km south.
Coordinates
Lat/Long 42.644, -81.705 UTM 442235, 4721535
Features
Big Bend Conservation Area offers group and family camping.  An archaeological site located here was shared by hunting and gathering Native people over 3,000 years ago. Also located here are a boat launch (access closed December to spring) to the Thames River which is a Canadian Heritage River, Memorial Forest, picnic shelter with tables and open space for sports and games.  There are areas for hiking, and fishing for yellow perch and pickerel.
Natural Features
Yellow perch and pickerel are found in the Thames River. Big Bend is an effective use of floodplain lands along the Thames River.  Carolinian Life Zone tree species are found here along one of the largest meanders of the Thames River.
Map (soon)