About Us
The Lower Thames Valley Conservation Authority (LTVCA) is a watershed-based partner, working with the local community providing services and information to efficiently protect and enhance the environment for present and future generations.  View the LTVCA Administrative By-Law – 2018-01 and Code of Conduct, Conflict of Interest Guidelines and Procedure for Election of Officers.
Download/View '50 Years of Conservation' Display Panels
Our Member Municipalities
Our area of jurisdiction lies over the watersheds of all streams, which drain into the Thames River from the Village of Delaware, to Lake St. Clair. The Southern boundary has jurisdiction over the watersheds of all streams which drain into Lake Erie, from the Talbot Creek watershed in the east, to the Two Creeks  watershed in the west. Total area covers over 3,275 square kilometres (1,264 square miles) in southwestern Ontario and is home to nearly 100,000 people.
There are 10 member municipalities of the Lower Thames Valley Conservation Authority with one Director representing each municipality except for Chatham – Kent which has three. Directors are appointed for a maximum 3 year term and can be reappointed.
Meetings of the Board of Directors are generally held on the last Thursday of every other month commencing in February at the Chatham Administration Building of the Lower Thames Valley Conservation Authority  (see Meeting Dates below).  As appointed representatives, Directors are charged with the responsibility of establishing policies and making policy decisions which will govern the operation of the Conservation Authority. Conservation Authority staff are responsible for implementing those policies.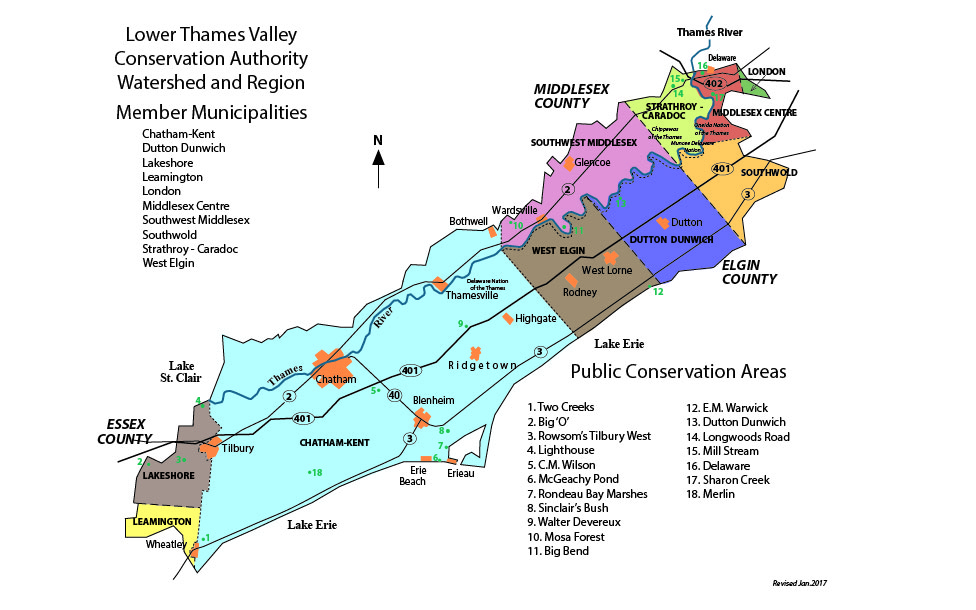 Board of Directors 2021
Chair – Trevor Thompson    Vice-Chair Linda McKinlay
 Municipality of Chatham-Kent – Amy Finn
Municipality of Chatham-Kent – Trevor Thompson 
Municipality of Chatham-Kent – John Wright 
Municipality of Dutton Dunwich – Mike Hentz
Municipality of Lakeshore – Linda McKinlay
Municipality of Leamington – Paul Tiessen
Municipality of Middlesex Centre – 
Municipality of Southwest Middlesex – Christa Cowell 

Township of Southwold – Sarah Emons
Municipality of Strathroy-Caradoc – Sandi Hipple
Municipality of West Elgin – Richard Leatham
Get to Know Our Board of Directors 2021
Amy Finn  – Municipality of Chatham-Kent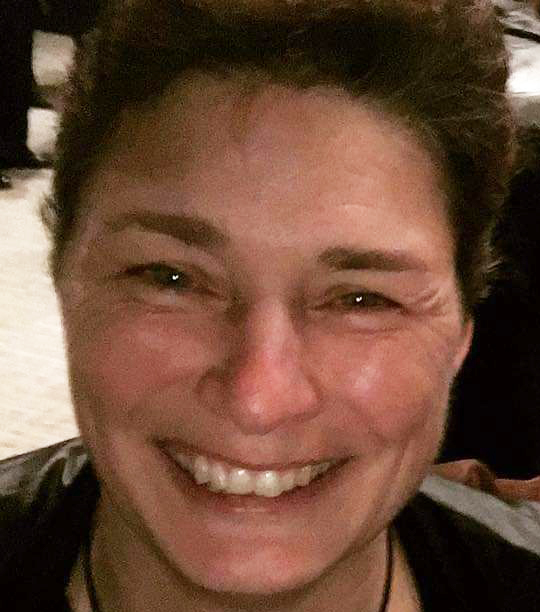 Amy was born and raised in Blenheim and has resided in Chatham for 30 years.  She is the mother of four sons.  Amy attended Carleton University and studied Law/Psychology .  She is a retired Chatham-Kent Police Constable of 30 years and received the Police Association of Ontario – Officer of the Year Community Service award.
She enjoys the outdoors, cycling and walking and has volunteered with Goodfellows for 30 years , Big Sisters,  and the Chatham Kent Children's Safety Village.
Amy supports the reforestation and phosphorus reduction efforts in the LTVCA watershed. 
---
Trevor Thompson – Municipality of Chatham-Kent

Trevor grew up in Hamilton.  He has a wife Patricia and two children – Ian and Zoe.  Trevor attended Mohawk College from 1999-2002, and has worked for Blackburn Radio, CFCO, CKSY, and CKUE 2003-2014.  His current employment is with CKXS in Wallaceburg.
Trevor's interests include canoeing, camping, antique cars and motorcycles.  He enjoys volunteering in the community, especially "prefer to help day of, with the heavy lifting as opposed to sitting in meetings for six months".
In support of conservation efforts in the LTVCA watershed, Trevor tries to raise awareness through his position as a councillor and his role in the media.  He paddled the Thames from Delaware to Chatham, planted trees on his hobby farm and practices water conservation at home.
---
John Wright – Municipality of Chatham-Kent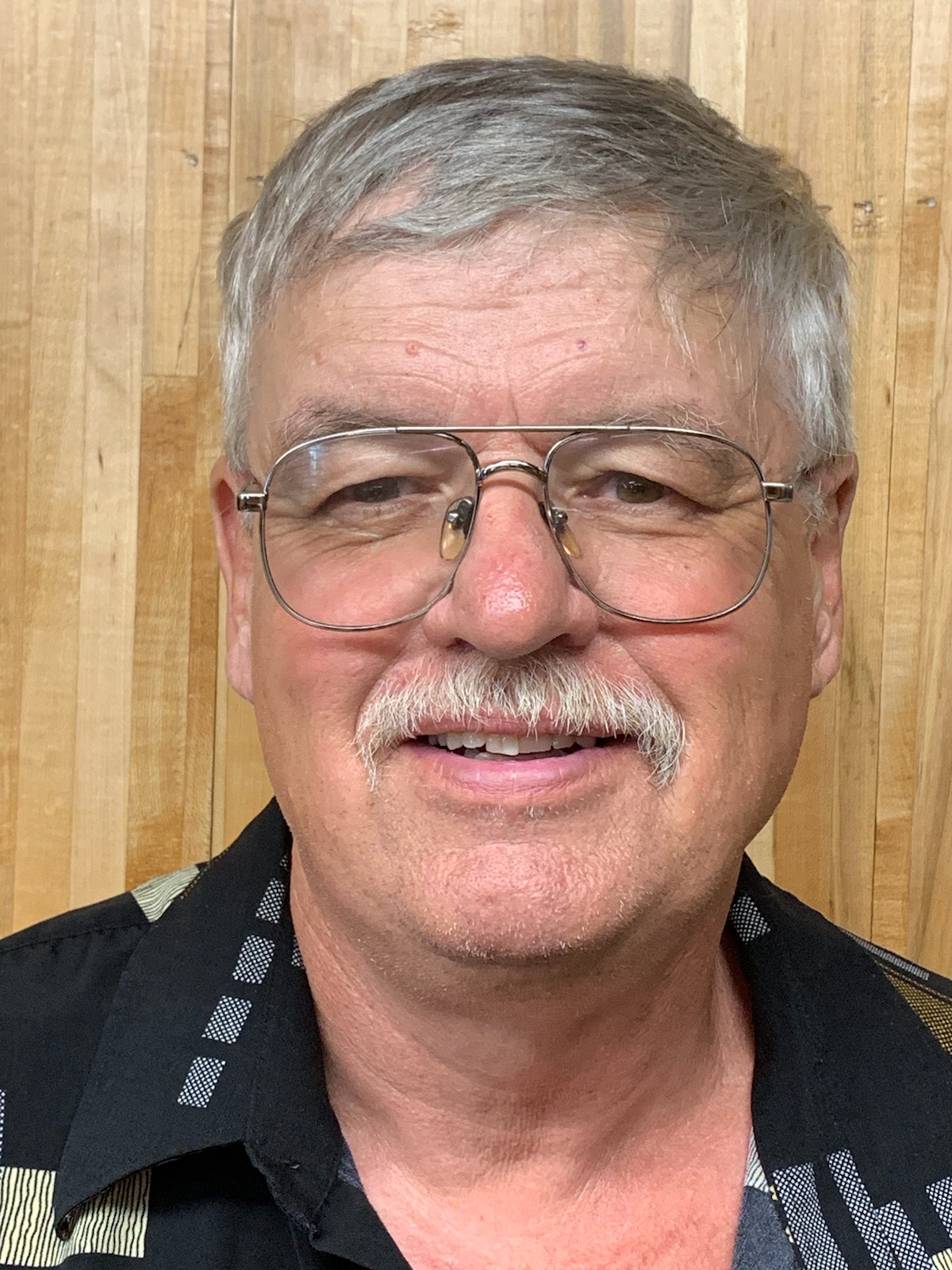 Councillor John Wright was born and raised in Ridgetown. He has been married to wife Janice for 40 yrs and raised their family in Highgate and  Ridgetown. His family owned business
of repairs and towing has been operating for 29 yrs.  He is also a retired volunteer fireman of 22 yrs for Orford twsp.  He has been a Kiwanian member now for 20 yrs, is a Mason
and also has been chair person for the Canada Day Celebrations in Ridgetown.  As a Kiwanian he is proud of the "tree park" on the Scane Side Road which is owned by c/k and the
Kiwanis has been maintaining for 20 yrs.  It began with enlarging the bush with a mound and pit for planting.  John is very community oriented and was councillor for Highgate in the
1990's until amalgamation.  He is currently enjoying his present term as councillor for ward 3 c/k.
---
Mike Hentz – Municipality of Dutton Dunwich

Mike grew up in Dutton Dunwich and lives with his wife Ingrid, and daughter Sarah and sons Joe and Andrew. 
He is a graduate from Ridgetown College and has worked for 25 years in the Agri-business and currently farms.  In 2018 he and his wife were the recipients of the LTVCA's Environmental Award.
Mike is a London Knights season ticket holder, and keeps busy with house renovations, woodlot management, wetlands and grass land preservation.  He volunteers for recreation in Dutton Dunwich, especially The Great Trail – Trans Canada Trail.  In his role as Deputy Mayor of Dutton Dunwich, he promotes re-cycling, tree planting, species at risk protection and habitat preservation and phragmites control measures.
---
Linda McKinlay –  Municipality of Lakeshore

Councillor Linda McKinlay lives in Comber with her husband, Mark. They have four children and seven grandchildren.
She has been a Municipal Politician for thirty years and has spent many years on the LTVCA Board – first representing the former Township of Tilbury West and currently representing the Town of Lakeshore.
In all her endeavours, Linda strives to contribute knowledge and positivity. She uses a team approach whenever possible and is looking forward to meeting and working with the members of the LTVCA Board.
---
Paul Tiessen – Municipality of Leamington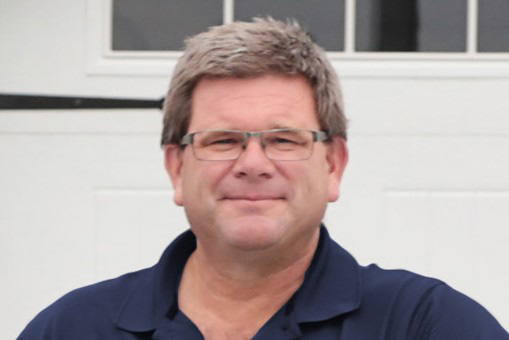 Paul grew up in Leamington and has a wife Lisa and two daughters Erin and Lauren.  He graduated from Ridgetown College of Agricultural Technology in 1986. 
Paul is currently a self-employed farmer of cash crops – soybeans and wheat.  He received the Conservation Farm Award in 2005 and enjoys fishing, farming and family. 
Paul volunteers at his church and at the school.  Although he doesn't farm within the LTVCA watershed, he does employ conservation practices on his farm.
---
 – City of London
---
– Municipality of Middlesex Centre
---
Christa Cowell – Municipality of Southwest Middlesex

Christa grew up in Appin in the Municipality of Southwest Middlesex.  She has a husband – Wayne Ysebaert and children – Madilyn, Roger and Finegan. 
Christa attended Fanshawe College for Environmental Technology and Marketing, and is currently a student at Western University for Community Development / Public Administration.  She has been employed as the Business Development Manager for Checkfluid, a Marketing and Communications for CTEA and a Team Lead for Sykes Canada.  Currently, she is a full time student and Councillor for Ward 1 in Southwest Middlesex.
She has received the Eleanor Donnelly Award, and enjoys camping, geocaching and refinishing furniture.  Christa volunteers as a Girl Guide Leader and is a 20 year member.  With her young family, they canoe on the river, patron the different conservation areas and with Guiding, have supported learning about the watershed.
---
Sarah Emons – Township of Southwold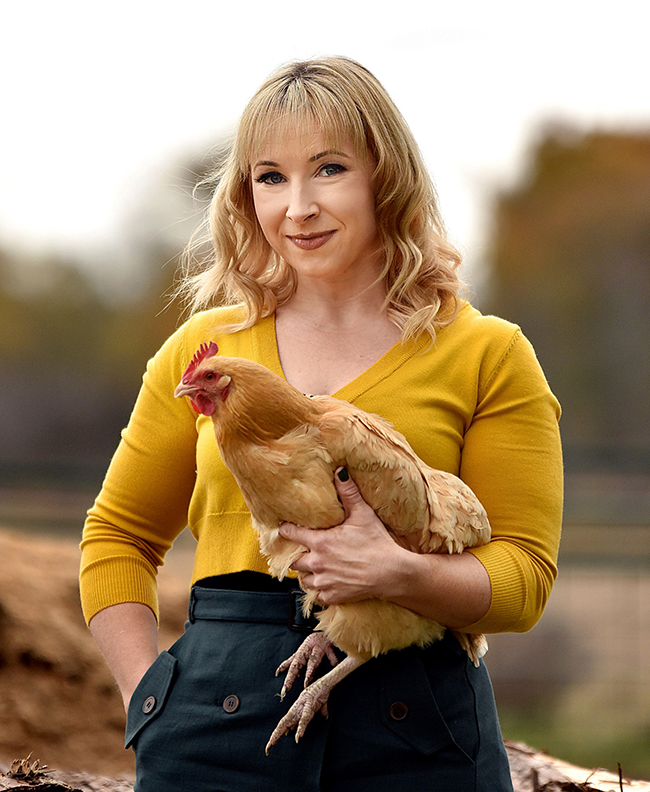 Sarah grew up in the City of St. Thomas.  She has a husband Theo and two sons – Alex and Nathaniel.  Sarah has a BSc. Biology from the University of Waterloo and a MSc. Geography (Environmental Science) from Western University.
Over the years, Sarah has worked for the Ministry of Natural Resources and Imperial Oil – Cold Lake Operations.  Currently, she manages a small goat farm.
Sarah supports sustainable agriculture, and enjoys hiking (Botonizing and Birding along the way), and other outdoor activities such as kayaking.  She sits on the Young at Heart Committee, the Landfill Committee, Canada Day Committee and the War Memorial Committee.  Sarah volunteers at as many community events as possible (Shedden Fair, Optimist events etc.)
Her family has set aside space on their small farm to restore three wetland cells, tall grass prairie plantings and over 100 trees, and hope to continue with more in the future. 
---
Sandi Hipple – Municipality of Strathroy-Caradoc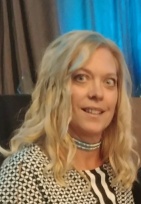 Sandi grew up in the Municipality of Strathroy-Caradoc and comes from a local farming family. They had a chicken farm with laying hens, and also had various crops within 75 – 100 acres of land.  Her mother is a retired teacher and both her father and mother were very involved in the local United church for many years. She has one sister who has worked for Master Feeds for 30 years and also married a farmer, and have 4 grown children.
Sandi married Brad Hipple whose family has owned and operated Strathroy Monuments for 62 years, a 3rd generation business and also one of the oldest businesses in Strathroy-Caradoc.  They have 3 boys aged 28, 22 and 12. Their oldest son Robert is married and works and resides in Kitchener with his wife. Their middle son Andrew is an electrical apprentice and youngest son James is in grade 7 attending Caradoc North Public School.
Sandi attended Caradoc North Public School, Strathroy District Collegiate Institute and Western University for Educational Psychology.  She was a Western University – Academic Advisor.  Her current employment includes the Thames Valley School Board, Strathroy Monuments, Owner of Komoka 5on5 Hockey, Municipal Councillor of Strathroy-Caradoc and Ontario Minor Hockey Association Convenor.  Sandi's special achievements include UWO Student's Appreciation Award, Belle River PS Volunteer Award, Western Award of Excellence and OMBA Youth Involvement Excellence Award. 
Her passion is everything community and family oriented and she believes in helping make our community a better place for existing families, new families and businesses. Her family always comes first and they are a fantastic and fun priority. Sandi's hobbies and interests include obstacle course races with her 12 year old, kayaking, paddle boarding, tennis, badminton, many outdoor and indoor sports with family and friends, long walks and hikes with the boys and dog, escape rooms, hockey and trying to stay healthy mind and body. Sandi's volunteering includes, Strathroy and District Chamber of Commerce, Brydges Minor Hockey Association, Elgin Middlesex Chiefs Hockey Organization, Caradoc North Public School, Whiteoaks Public School, Salvation Army, Belle River and Leamington Emergency Pregnancy Centres.
As a Councillor, community leader and most importantly as a mother, conservation inside the LTVCA and beyond has always been a passion and a concern of Sandi's. Whether taking personal steps such as managing household waste output and limiting behaviours that produce extra trash, pollution and waste, or tackling larger projects such as ensuring that new development is eco-aware and offering support for efforts to appropriately manage shoreline erosion, species preservation and overland runoff, Sandi knows that every action matters. Conservation is a shared responsibility that cannot be an afterthought or a secondary concern in Municipal policy. Efforts to promote conservation of our natural areas, species and water resources must be central to so much we do and in keeping with this notion, Sandi tempers and gauges her actions as a Councillor against her responsibilities to leave our environment for our children in a state that is better than when it was gifted to her.
---
Richard Leatham – Municipality of West Elgin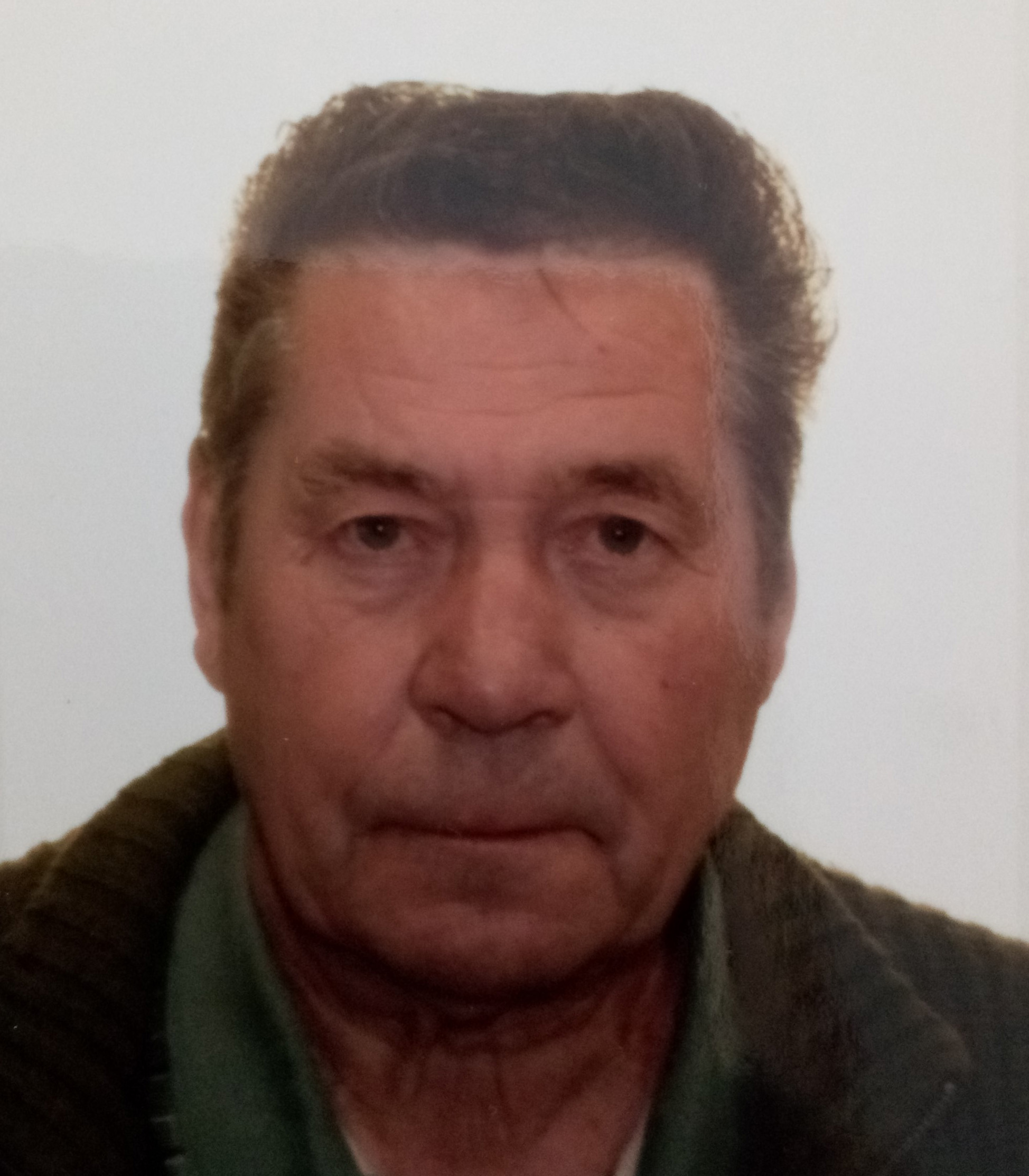 Richard was born in the beautiful, rural county of Shropshire, England.  After graduating from the local high school he worked in agriculture for five years before finally owning his own farm.  Although he ran his 50,000 broiler operation throughout, he had a 27 year career with the Severn Trent Water Authority, working his way to rank of Inspector.
In 1992, as a widower, he emigrated to Canada and since then has built four new homes in the West Elgin area and has owned and operated a 100 acre farm throughout.  In 1994, he married a local lady and is the proud step dad to a son and daughter, and granddad to five lovely grandchildren.  He also has a son and daughter born in the UK and four grandchildren, all who visit regularly and enjoy their extended family.
Richard began a 12 year employment with the Thames Valley School Board in 1994.  In 2010, he ran and was elected Councillor in West Elgin and is now in his third term, holding the position of Deputy Mayor of West Elgin.  For the past eight years Richard sits on the Rodney Fire Service Board, Community Policing,
---
2021 Board of Directors Meeting Schedule
All meetings to be held remotely until further notice.
Thursday, April 15, 2021 – 2:00-4:00 pm
Thursday, June 17, 2021 – 2:00-4:00 pm
Thursday, August 19, 2021 – 2:00-4:00 pm
Thursday, October 21, 2021 – 2:00-4:00 pm
Thursday, December 16, 2021 – 2:00-4:00 pm
Thursday, February 17, 2022 – 2:00-4:00 pm
Font Size
More About Us
Downloads