The Thames River contains approximately 94 species of fish and 35 freshwater mussel species. Of the 94 fish species, 15 are considered to be species at risk (SAR), and of the 35 freshwater mussels, 14 are considered to be at risk.
This means that:
● 16% of fish are at risk in the Thames River
● 40% of freshwater mussels are at risk in the Thames River
These booklets provide information on Mussel and Fish Aquatic Species at Risk:
Species At Risk Mussel Guidebook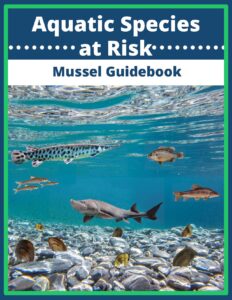 Species at Risk Fish Guidebook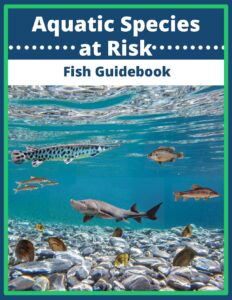 Rondeau Bay is home to four additional SAR not found within the Thames River.  The following flyer is designed to help you identify SAR from similar fish species in Rondeau Bay: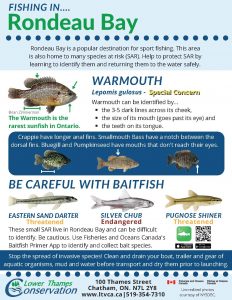 Mussels and fish are an important part of a healthy ecosystem and are of significant importance to humans. Fish provide us with a food source and recreational activities, while mussels are an important part of keeping our waters clean by removing pollutants. Many of the fish and mussel species in the Lower Thames Valley Conservation Authority's (LTVCA) watershed are at risk due to habitat loss/degradation; sediment, nutrient and contaminant loading and invasive species.  As a landowner, you can help to reduce these threats and the LTVCA is here to help.
The following flyers contain information about keeping soil, nutrients and contaminants from entering the water in order to improve aquatic species at risk habitat. Funding opportunities and technical expertise is available to develop and implement these projects.
Find out more about grants available for landowners here.
Contact the Stewardship Team for inquires and to find out which grant works for you.
Thames River Stewardship Flyer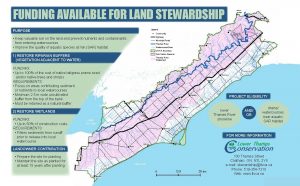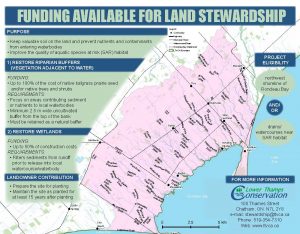 For more information, please visit:
Fisheries and Oceans Canada's (DFO's) SAR webpage https://www.dfo-mpo.gc.ca/species-especes/sara-lep/index-eng.html
Aquatic species at risk – Fisheries and Oceans Canada
Recovery planning. The process for creating recovery strategies and action plans for endangered or threatened species. Habitat protection. The Species at Risk Act requirements for identifying critical habitats and new protective measures.
Ontario Endangered Species Act webpage (https://www.ontario.ca/page/how-species-risk-are-protected) as additional resources.