The LTVCA's flood control program involves the operation and maintenance of water control structures and flood forecasting and warning. This program reduces the impacts of flooding through prevention and structural controls to prevent the loss of life, to minimize property damage and social disruption and to encourage a coordinated approach to land use and water management. Flood control has many community benefits including the minimization of financial and social costs to the residents within the LTVCA's watershed and the reduction of the effects of erosion to buildings and soil.
While the Conservation Authorities do issue flood advisories when conditions warrant, unexpected localized events and the failure of infrastructure can lead to flooding and damage even when there are no advisories issued.  Given the nature of flooding on Erie Shore Drive, it may be good idea to subscribe to a weather notification service that pushes out wind and weather advisories to you.  If you have neighbours that live out there year round you may want to discuss with them about providing you with email/text updates during rough lake conditions.
Flood Prone Areas
Approximately 9,000 hectares of low lying dike protected agriculture lands and auxiliary homes in the areas previously known as the Townships of Dover, Tilbury North, Tilbury East and Raleigh are prone to ice jam flooding.
The entire village of Thamesville, the low lying areas along the Thames River in the City of Chatham, as well as about 9,000 hectares of agricultural land abutting the Thames River from Chatham to the Kent/Elgin boundary are all subject to flooding from high Thames River flows.
Approximately 650 hectares of agricultural land in the area previously known as south Harwich as well as lakeshore abutting homes in south Harwich, Erie Beach and Erieau are prone to high lake level flooding.
The Lighthouse Cove area is an un-diked residential area at the mouth of the Thames River, which is prone to flooding from ice jams in the Thames River as well as flooding from high lake levels.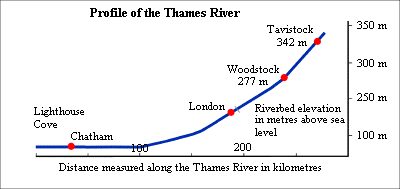 Water Management
Flood Notice Archives