2021 LTVCA Parking Passes – $60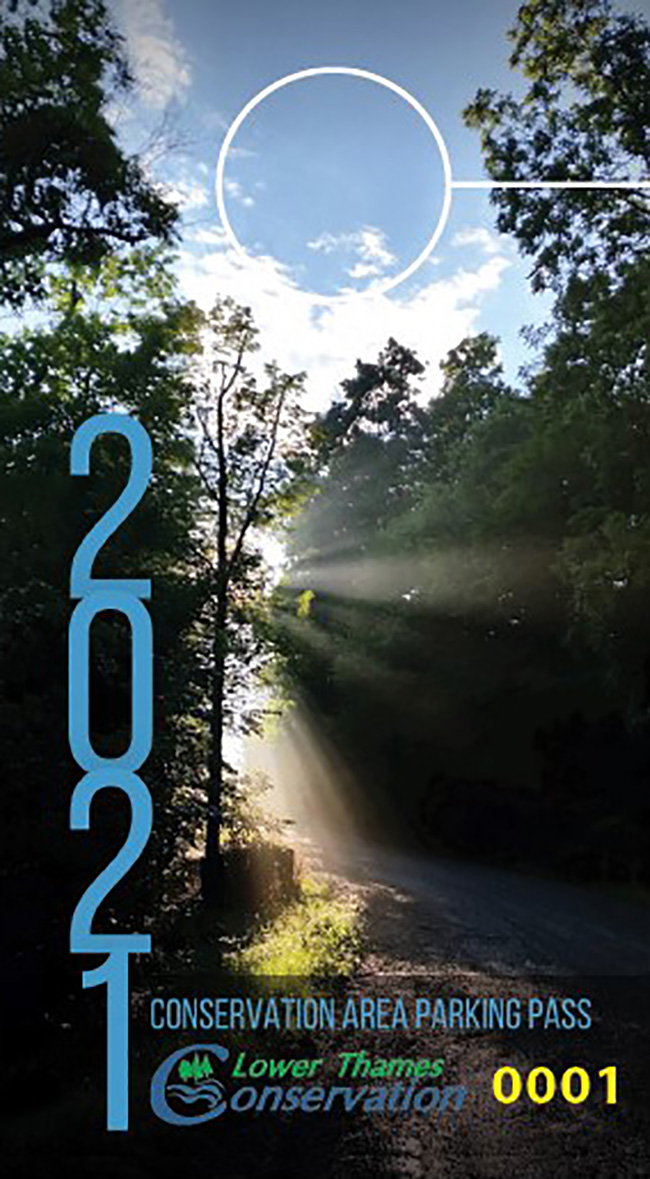 LTVCA 2021 Parking Passes on sale for $60.
Conservation Area parking passes help fund many improvements like new docks, signage & trail enhancements.
Download the LTVCA Conservation Area Guidebook 
FOR PURCHASES during COVID-19
To purchase a pass please email Agnes Vriends at Agnes.Vriends@ltvca.ca with your contact information.   Agnes will contact you via phone (please ensure you have included your phone number in your email) for your credit card payment – DO NOT EMAIL credit card information.  Your pass will be mailed to you. 
Thanks for your support!
The 2021 LTVCA Parking Pass will allow entrance to all public LTVCA Conservation Areas including Longwoods Road / Ska-Nah-Doht Village, C.M. Wilson, and Sharon Creek.  LTVCA sponsored special events are included.  (not valid for camping or non LTVCA sponsored special events/programs)