Agriculture in the Lower Thames Valley Watershed
The agricultural industry is a vital part of southwestern Ontario's economy. Located within arguably the top productive land in Ontario the Lower Thames Valley Watershed is home to some of the most innovative farmers in the province. To see some of the variety of crops, vegetables and fruits grown in the Lower Thames Valley Watershed click here.
What are Best Management Practices (BMP's)?
Best management practices (BMP'S) have been developed through the help of various organizations and industry experts such as Ontario Ministry of Agriculture, Food and Rural Affairs (OMAFRA), Ontario Federation of Agriculture (OFA) and other organizations BMP's offer both environmental benefits as well as, long term economic benefits to your farm – even though at first they may not be obvious!
Not one BMP will solve all of your on farm problems, it will take a variety of BMP's working together to prevent any environmental concerns on your farm!
What are the different types of Best Management Practices (BMP's)?
Click to learn more!
Agricultural BMP Grants
Depending on the project there are always grant opportunities to help offset the costs! The following grants are available for farmers to apply:
Agricultural Improvement Fund (AIF) is a grant available to all farmers across the Lower Thames Watershed. This program is administered by the Lower Thames Valley Conservation Authority.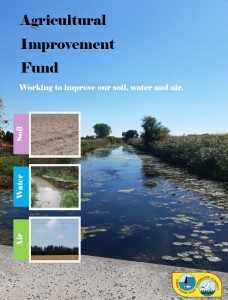 The Elgin Clean Water Program provides technical assistance and financial incentives to help landowners implement stewardship projects on their properties. The program was created by the four Elgin County Conservation Authorities (Catfish Creek, Kettle Creek, Long Point Region, and Lower Thames Valley) with the goal of protecting and improving water quality and habitat conditions across Elgin County.  Landowners can apply to receive up to 50% of the cost of environmental stewardship projects undertaken on their property to a maximum of $4,000. Eligible project categories include erosion control measures, wetland and riparian habitat.  Visit www.elgincleanwater.ca for further information.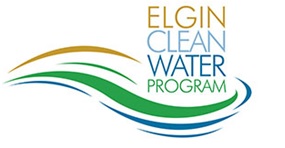 The ALUS Elgin County Program
Alternative Land Use Services (ALUS) helps farmers and ranchers integrate ecologically beneficial projects on their properties in marginal, inaccessible and environmentally sensitive areas. What's more, ALUS provides annual payments to ensure the ongoing maintenance and stewardship of the ALUS project. ALUS Elgin partners with each Conservation Authority and other organizations in the region to develop projects and ideas that are best suited to the landowners' needs and the priorities of Elgin County.
Application ALUS Elgin Expression of Interest
Alyssa Cousineau- ALUS Elgin Program Coordinator
4 Elm Street, Tillsonburg ON, N4G0C4
aluselgin@lprca.on.ca
office: 519-842-4242 X 263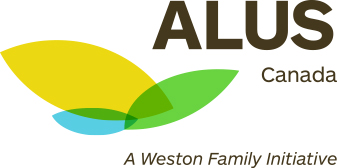 BMP Testimonial

We bought our first farm a year and a half ago and we identified that there were a few high priority projects to improve the farm one of which being a bed level crossing.  Through contact with the LTVCA we were able to find a cost effective solution to be able to cross the Talbot Creek without damaging our machinery or our environment.  My wife and I saw the advertisement in the Ontario Farmer for the Species at Risk Farm Improvement Program (SARFIP) and through completion of an Environmental Farm Plan we were able to apply to the SARFIP program for funding to help  my wife and I offset the costs. I am very happy with the help and input from the LTVCA to make this project a success.

Farming is my livelihood and this project was something that made sense for the long term viability of our farm.  I am a do things right the first time kind of person, so this bed level crossing made sense to us and our farm. I hope to soon be in the early stages of our next farm improvements and the local habitat. We plan on creating a berm, as well as a retention pond and improved tree plantings.  These will help to capture runoff and prevent erosion while also creating a permanent wetland for native wildlife.

Some places around the world severely neglect water ecosystems and I appreciate all the help put forth to make this stewardship project a reality and assisting my wife and I in doing the right thing. We are all only here a short time, so let's give back to nature and create good examples and an improved future for generations to come!

Fred and Katie

 Shedden, ON

Harmful Algae Blooms in the Lake Erie Watershed
Harmful Algae Blooms (HABs) have grown in attention over the last number of years. To learn more about HABs and what causes them click our fact sheet below.
Font Size
Forests & Habitat
LTVCA Program Forms