Welcome
The Lower Thames Valley Conservation Authority is one of the 36 Conservation Authorities in Ontario. It has jurisdiction over watersheds of all streams draining into the Thames River from Delaware to Lake St. Clair. The Southern boundary includes the watersheds of streams draining into Lake Erie, from the Talbot Creek watershed in the east, to the Two Creeks watershed in the west. Total area 3,275 square kilometres (1,264 square miles) and is home to 107,000 people. There are 10 member municipalities.  We have a new logo so watch its launch!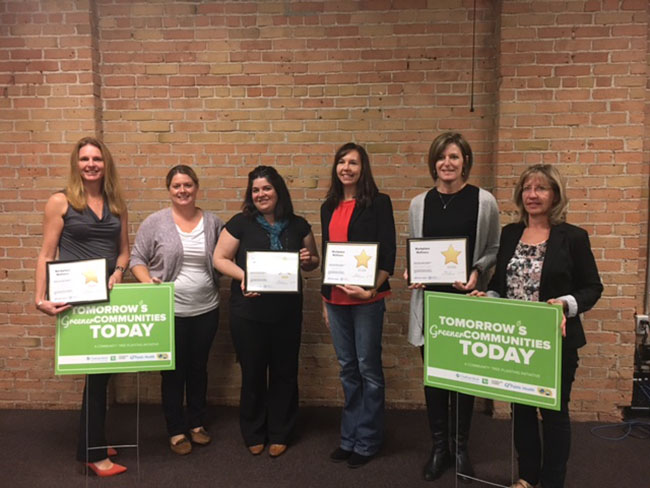 LTVCA receives a bronze rating for the Chatham-Kent Workplace Wellness & Recognition Workshop held today at the Chatham Cultural Centre by the Chatham-Kent Health Unit. Lindsay Bennett (second from left) – Species at Risk Drainage Biologist presented on behalf of […]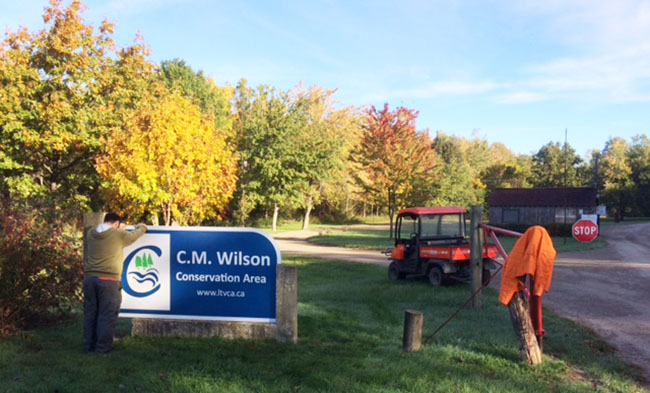 Watch for our new entrance signs at some of our Conservation Areas! C.M. Wilson, Longwoods Road, Big Bend, Rowsom's and Two Creeks Conservation Areas will be some of the first to show off our fresh new look!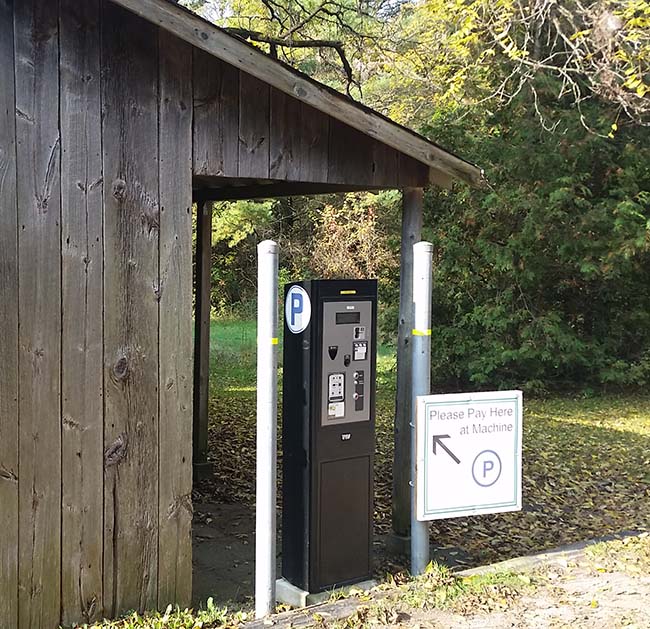 This is a friendly reminder that all vehicles entering the Longwoods Road and C.M. Wilson Conservation Areas are required to pay a daily $4 per vehicle entrance at the Pay and Display machines located at the entrance gatehouses. Coin or […]