[Web-Dorado_Zoom]
Sharon Creek Conservation Area
Sharon Creek Conservation Area is a 48.5 hectare day use area acquired by the Lower Thames Valley Conservation Authority in 1966, in connection with the construction of the Sharon Creek dam and reservoir.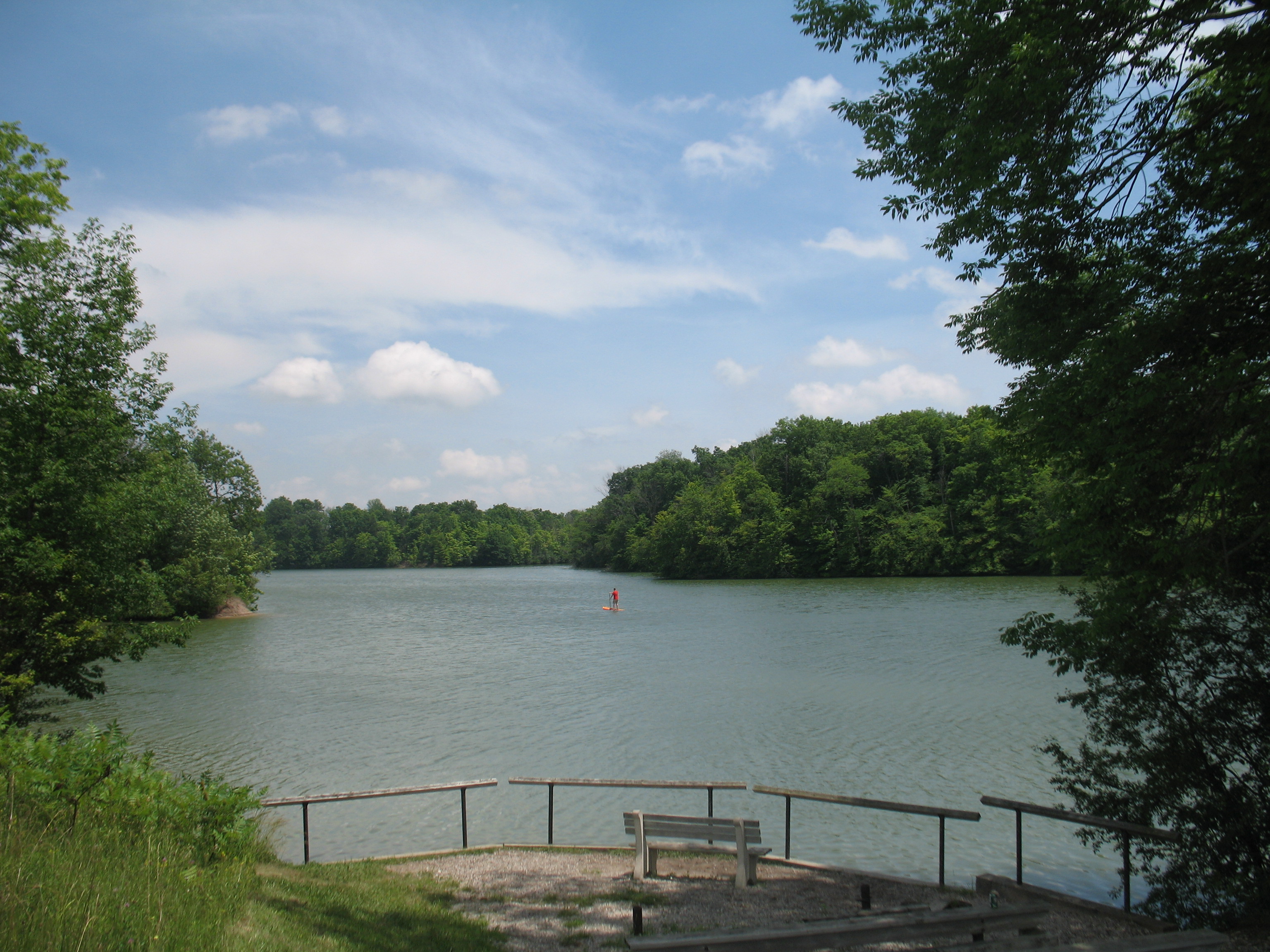 PROVINCEWIDE SHUTDOWN
As COVID-19 cases continue to rise, a one month long provincewide shutdown is in effect as of Saturday, April 3, at 12:01 a.m.  To find out what this means please go to this link:
https://www.ontario.ca/page/enhancing-public-health-and-workplace-safety-measures-provincewide-shutdown
PROVINCEWIDE STAY-AT-HOME ORDER   Effective Thursday, April 8, 2021 at 12:01 a.m.,  requiring everyone to remain at home except for essential purposes, such as going to the grocery store or pharmacy, accessing health care services (including getting vaccinated), for outdoor exercise , or for work that cannot be done remotely. The Stay-at-home order will last for at least 28 days, which is until May 6. 
OUR CONSERVATION AREAS REMAIN OPEN FOR DAY USE TO THE PUBLIC WITH LIMITED SERVICES/FACILITIES
Outdoor social gatherings must comply with public health advice on physical distancing of at least 2 metres and have no more than 5 people.  Masks are recommended.
---
TRAIL ETIQUETTE:
– schedule your trail use to avoid times of high use, conservation areas are generally open from 9 a.m. until sunset 7 days a week.
– maintain your social distance of minimum 2 metres
– no group interaction
– maximum outdoor social gatherings 5 people
– single file activity only
– wear a mask outdoors if you cannot social distance 2 metres
– when passing people, step as far to the side as possible and pass on the left
– expect and respect other users
– keep all pets on a leash and pick up after your pet
– remove all your litter and pet litter from the conservation area – there are no garbage cans on site
– abide by all Conservation Area Regulations
ALL PUBLIC WASHROOMS IN CONSERVATION AREAS ARE CLOSED:
Please note that our public washrooms at Longwoods Road, Big Bend, C.M. Wilson and Sharon Creek Conservation Areas are NOT currently open.
THERE IS NO DRINKING WATER 
---
LTVCA Conservation Area Regulations
LTVCA Conservation Area and Camping Rules
Due to variable physical and bacterial/microbiological conditions affecting surface waters, swimming is not permitted at any of our Conservation Areas.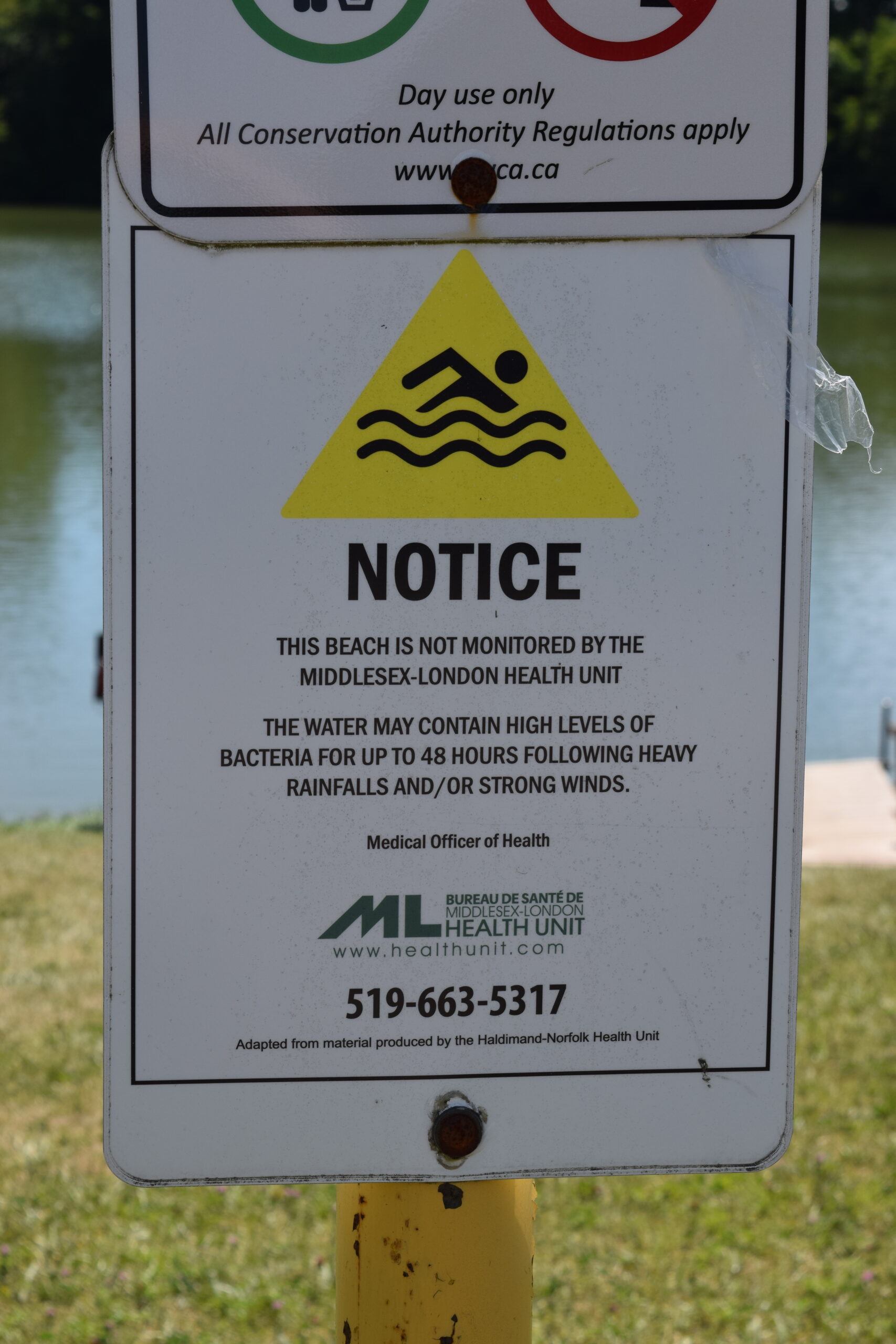 No motorized water craft permitted on Sharon Creek Conservation Area reservoir including electric motors.
No Hunting.
Conservation Areas are NOT off-leash dog parks.  ALL DOGS AND PETS MUST BE LEASHED. UNLEASHED PETS ARE A FINEABLE OFFENCE. CLEAN-UP AFTER YOUR PET! Section 10.-(2) and (3) Under the Conservation Authorities Act.  Charges were recently laid for an off-leash dog.

Paying for Day Use
Day Use Fee – $5.00 / day
Using MacKay Pay – Sharon Creek is ZONE 3022
Payment Options:
1. Using your smart phone download the MacKay Phone app – select day use or Conservation Area Parking Pass
2. Without smart phone dial 1-844-334-7078
3. Pay by web: https://mackaypay.ppprk.com/park/ or click the icon below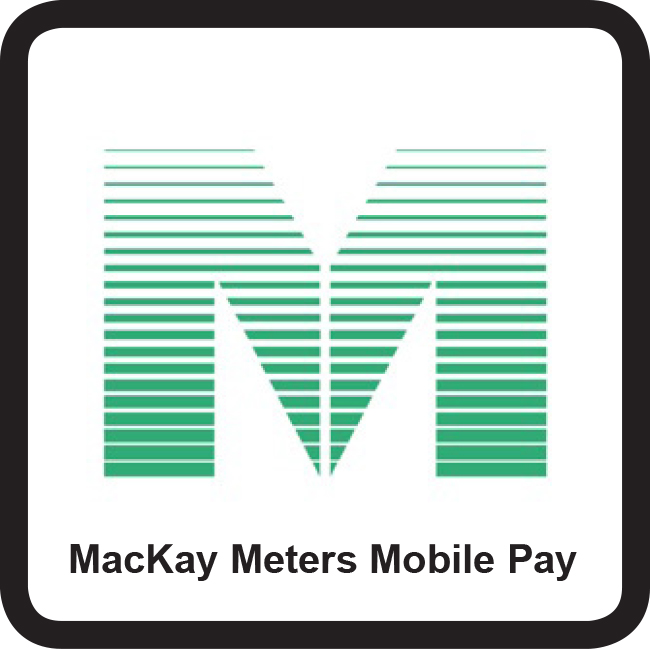 Enforcement:
Area closed after dark
Patrols are made by LTVCA and Municipal Enforcement Unit staff (MEU) on a regular basis
These fees help maintain the Conservation Area and provide upgrades to facilities
LTVCA administration office phone (519) 354-7310 or ltvca.ca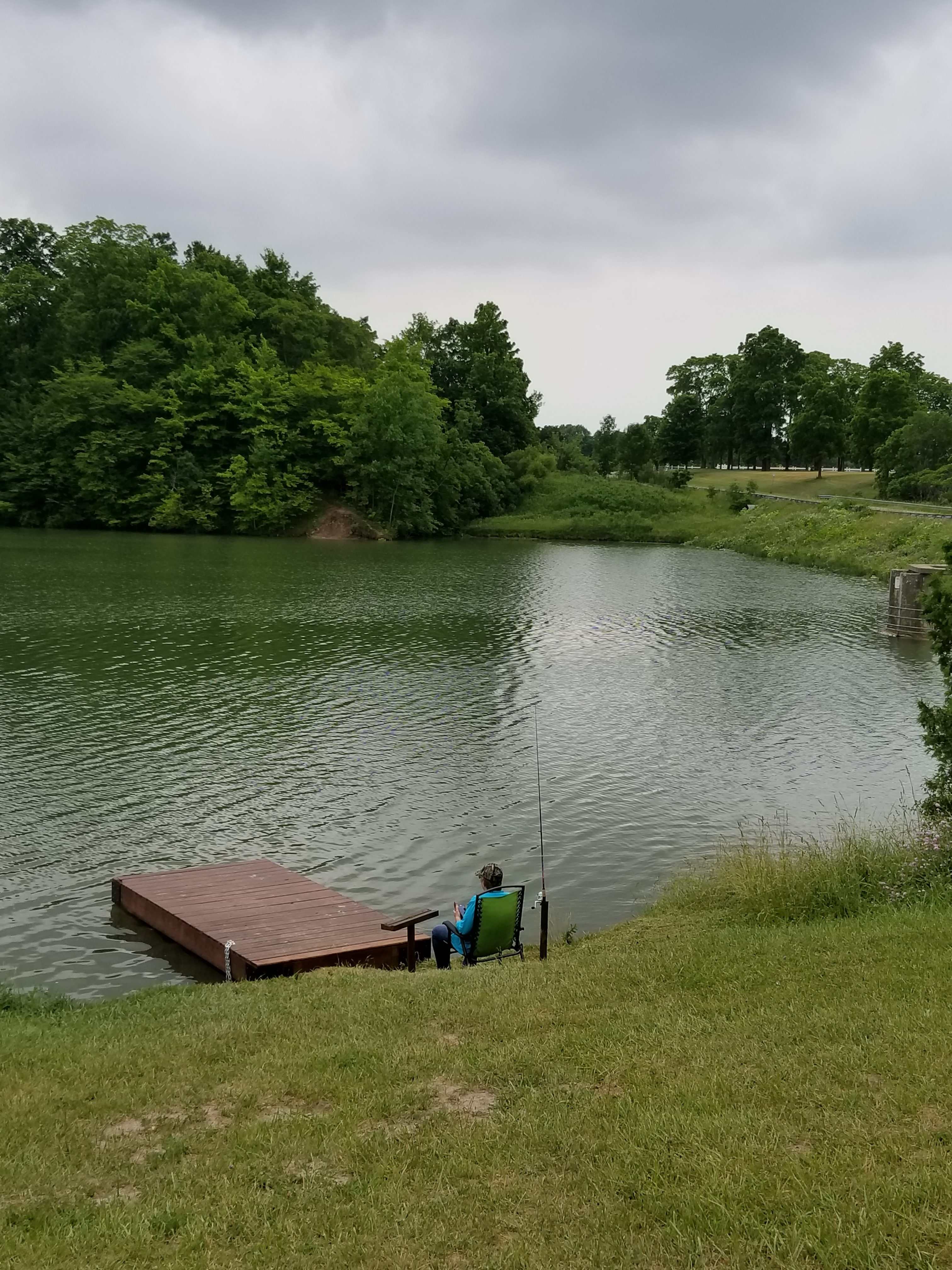 London Canoe Club Paddling for Club Members at Sharon Creek Conservation Area – for information on canoe/kayak rentals for members please email :  information.londoncanoeclub@gmail.com 
The Sharon Creek Conservation Area located at 4212 Springer Road, Middlesex Centre is the London Canoe Club's summer home for casual drop in paddling. Canoe Club Members are welcome to come out, bring guests and sign out club equipment for use in the conservation area between Springer Rd and Carriage Rd. Boat house hours will depend upon our volunteers' availability. Sharon Creek's amenities are modest with a single toilet vault which can be used as a change area.
Connect to London Canoe Club
Directions
Sharon Creek Conservation Area is located at 4212 Springer Road, southeast of the village of Delaware, in the Municipality of Middlesex Centre. From Delaware follow Longwoods Road (Middlesex County Rd. 2) east. Take Springer Road south 2 km from Longwoods Road.
Coordinates
Lat/Long 42.889, -81.402 UTM 467155, 44748545
Features
Sharon Creek Conservation Area has 35.6 hectares of water and 12.9 hectares of forest, grassland, wooded ravines, a small wetland and a tallgrass prairie.
Picnicking, birdwatching, hiking, fishing and canoeing are enjoyed by many visitors. The park is open 8 a.m. to sunset all year.
The dam is an "earthen dam" with a morning-glory spillway which has a capacity for a 1 in 10 year regional storm. Another spillway accommodates extra water capacities assuring the dam remains intact. These spillways have a capacity for a 1 in a 100 year storm.
From 1995 to 2009, a local group of volunteers called the Friends of Sharon Creek had 'adopted' the Sharon Creek Conservation Area, working in partnership with the LTVCA and the Lower Thames Valley Conservation Foundation. During that time they worked on many projects including:
Tallgrass Prairie Habitat
Shoreline Restoration
Water Quality
Family Events
Memorial Forest
Grounds-keeping
Fund-raising.
[infobox last_column="true" bottom_margin="false" closable="false" color="green"]
Sharon Creek Conservation Area Brochure
[/infobox]
General Inquiries: info@ltvca.ca
Natural Features
Springer Lake (the reservoir), was formed as a result of the installation of the Sharon Creek Dam. The lake was named after Daniel Springer, an early Delaware settler. Fish species include bass, pike and walleye.
The Sharon Creek Dam was built primarily to raise the ground-water levels and provide a municipal water supply for the region of Delaware. The dam and reservoir can also be used for flood control, but this is not the main purpose.
The 2.8 hectare Sharon Creek Tallgrass Prairie is the largest publicly accessible site in Middlesex County.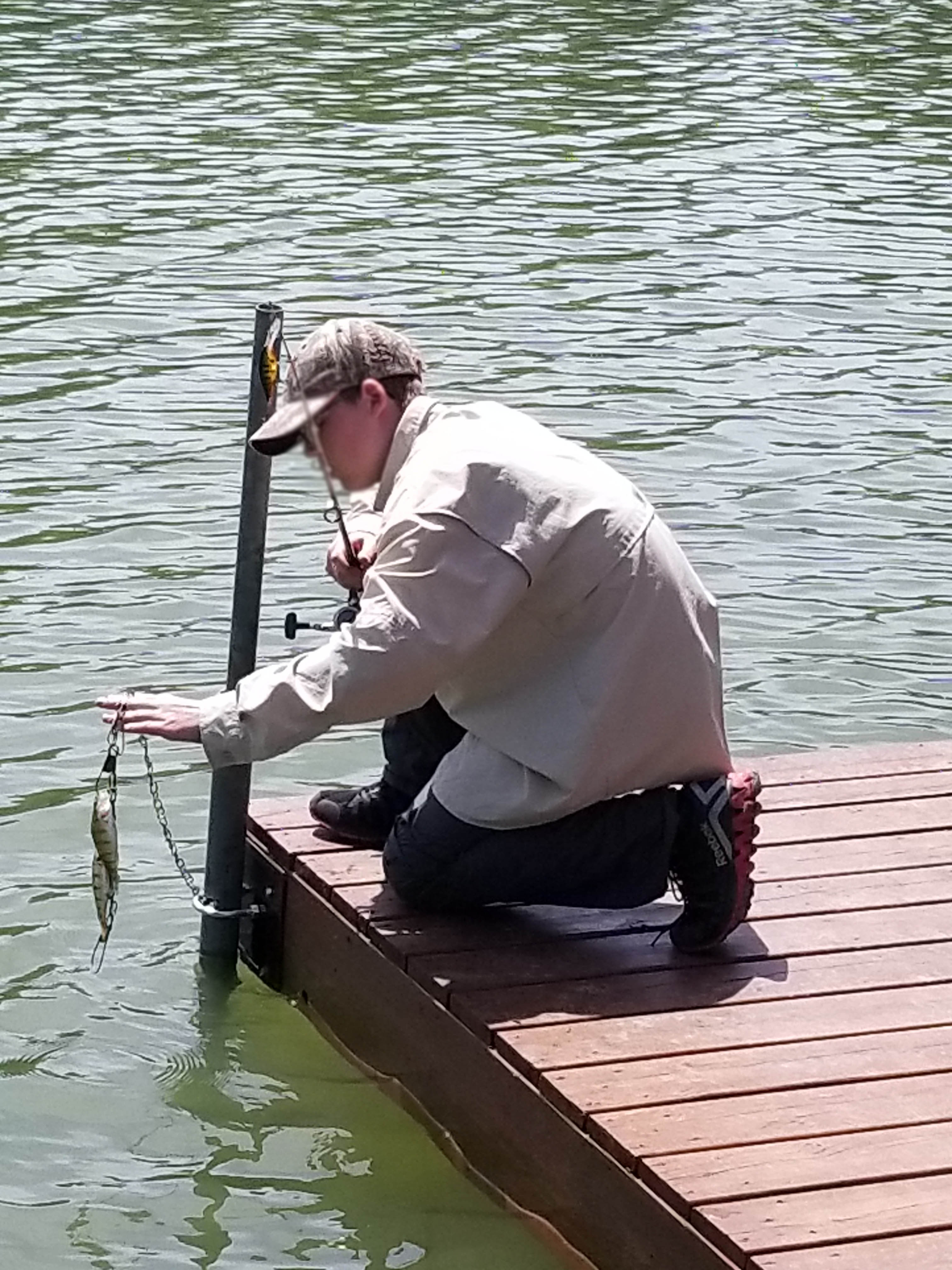 Address
4212 Springer Road
Middlesex Centre
Ontario


Canada
Upcoming Events
No events in this location