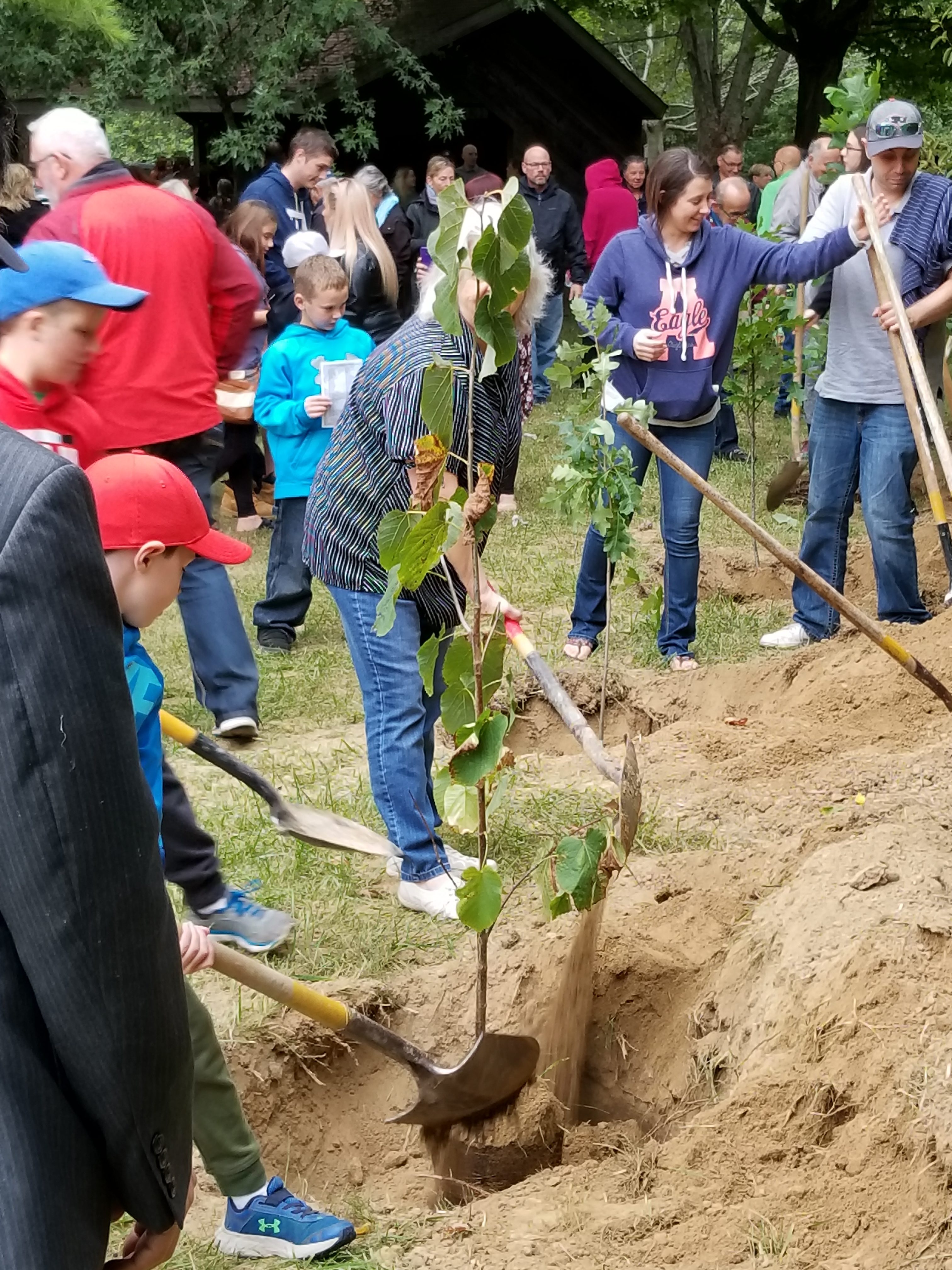 Date/Time
Date(s) - Sunday, September 13, 2020
1:30 pm - 3:30 pm
Location
C.M. Wilson Conservation Area
Category(ies) No Categories
The McKinlay Funeral Homes Ltd., Lower Thames Valley Conservation Authority and the Lower Thames Valley Conservation Foundation invite you to attend a memorial forest dedication service on Sunday, September 13 at the C.M. Wilson Conservation Area.  Service begins at 2 pm.
A focus of the Lower Thames Valley Conservation Foundation over the years has been its memorial forest program with nearly 10,000 memorial trees planted. Over the years, donations have been received for trees, dedicated to loved ones, at seven Foundation memorial forests. https://www.lowerthames-conservation.on.ca/lower-thames-valley-conservation-foundation/memorial-forest-program/
The value of this memorial forest program has been reinforced, with less than two percent tree cover coupled with the demise of ash trees from the Emerald Ash Borer, in the lower Thames watershed. This program also helps support conservation lands and education programs of the Lower Thames Valley Conservation Authority.
Recognized for their ongoing support of the memorial forest program are the McKinlay Funeral Homes of Chatham and Blenheim.  Friends and families dedicate trees to loved ones who have passed away by contacting the Foundation, requesting a tree donation card and making a $40 donation for each tree. Next of kin receive a certificate and an invitation to an annual memorial forest dedication service.
DOWNLOAD Memorial Forest Donor Card
Donations can be mailed to:
Lower Thames Valley Conservation Foundation
R.R.#1, 8449 Irish Drive,
Mount Brydges, ON – N0L 1W0
Email: Yournature@lowerthamesfoundation.ca
For more information contact:
Bonnie Carey, Manager Communications, Outreach and Education
Lower Thames Valley Conservation Authority
519-264-2420