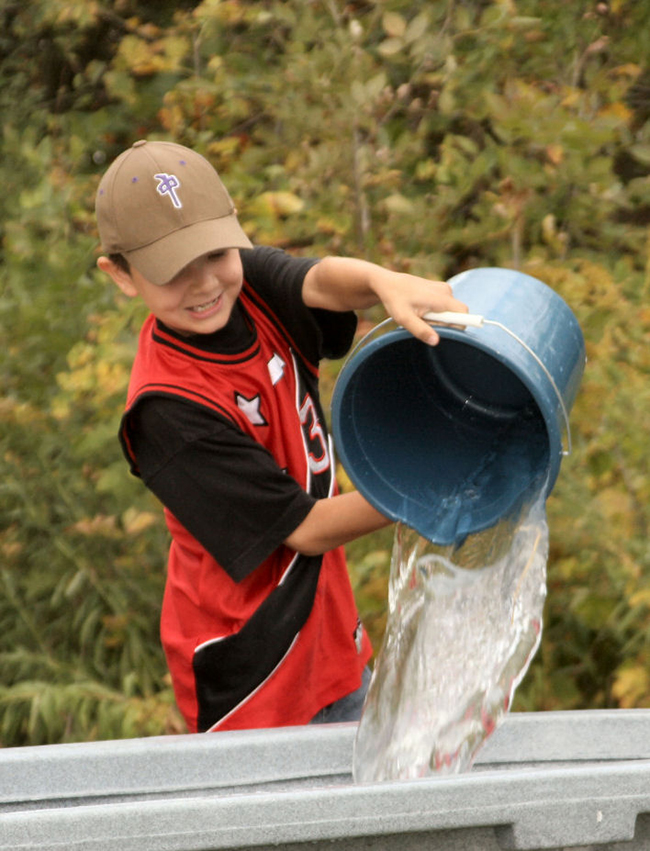 Date/Time
Date(s) - Tuesday, October 6, 2020 - Thursday, October 8, 2020
8:30 am - 1:30 pm
Location
C.M. Wilson Conservation Area
Category(ies) No Categories
The Chatham-Kent & Lambton Childrens' Water Festival scheduled for October , 2020  is currently on hold  due to Covid-19.   If the situation improves our plans would be to hold this event Oct. 6 to 8, 2020. 

This notice will be updated as Covid-19 status updates are issued.             
2,000 local elementary students and over 300 volunteers will be part of a growing outdoor educational event being held at the CM Wilson Conservation Area in early October.  The Chatham-Kent & Lambton Children's Water Festival educates children about water conservation, protection and related environmental issues through fun and interactive activities.  The festival is geared to Grade four and five students.  All activities are linked to the Ontario curriculum in ways that help students achieve the desired expectation in science and technology, social studies, environment, mathematics and physical education. The three-day festival will run October 6-8 and features over 40 hands-on activities.  It is held each year at the CM Wilson Conservation Area just south of Chatham.
"This is a community wide, multi-partner initiative involving over 30 different partnership groups from across the Lambton and Chatham-Kent areas.  They deliver this fun and educational event to a growing number of elementary students each year," according to Don Hector, the Festival Coordinator.  "The Festival provides leadership opportunities to over 300 high school students who assist in the presentation of the water festival activities, including a French day instructed by local French students.  It also provides an opportunity for the community to learn about and enjoy the long-term benefits of protecting our precious water resources."  The festival activities portray a balanced mix of urban and rural scenarios around water and challenges students to think about their own actions and how they can bring these messages back to their homes and communities in which they live.
About Chatham-Kent & Lambton Children's Water Festival (CKLCWF)
The local Water Festival was established in 2006 and carried out the 1st festival in 2007.  Almost 15,000 elementary students have attended the festival over the past 10 years.  Water themed activities include topics on conservation, protection, science, technology and attitude through 42 interactive hands-on activities in an outdoor setting.  Students from all School Boards in the Chatham-Kent and Sarnia – Lambton areas attend this annual event.  For more information visit www.ckwaterfest.com .
FOR INFORMATION CONTACT:
Don Hector – Coordinator,
Chatham-Kent & Lambton Children's Water Festival
Ph: 226 881-2453   Email:  cklwaterfestival@gmail.com