Longwoods Road / Ska-Nah-Doht Village Education Programs – Outdoor Field Trips
Educators and Community Groups!
This fall we are offering outdoor programming at Ska-Nah-Doht Village and Longwoods Road Conservation Area.  It will look a little different than usual!
Its framework will adhere to current COVID-19 government, local health unit guidelines and LTVCA standard operating procedures, developed to keep the public and our staff safe.  The well-being of our employees and the members of the public continues to be the top priority of the LTVCA during the current COVID-19 pandemic.
Contact us to find out how we will be teaching in the outdoors this fall and what we plan to offer!
---
For information and/or to book:
Email Agnes.Vriends@ltvca.ca or call 519-264-2420, Monday-Friday, 9:00 a.m. to 4:30 p.m.  Please include your request and contact information; staff will follow up with a telephone call.
We will review with you our COVID-19 Procedure for Fall Education Programming at Longwoods Road Conservation Area.  This will include a checklist of points on our Booking Form of which to be aware.  These documents will be emailed to you prior to your trip.  A confirmation letter and LTVCA Covid-19 Screening Questionnaire and Acknowledgement and Assumption of Risk form will also  be emailed to you prior to your trip.
What Is The Cost Of A Half Day?
One Program (1.5 hours)
$8 per student – minimum fee is $120 for 15 students or less
What Is The Cost Of A Full Day?
Two Programs (3.5 – 4 hours, includes half hour lunch break)
$14 per student – minimum fee is $210 for 15 students or less
---
Three Program Choices
All programs are offered to all grades/school age children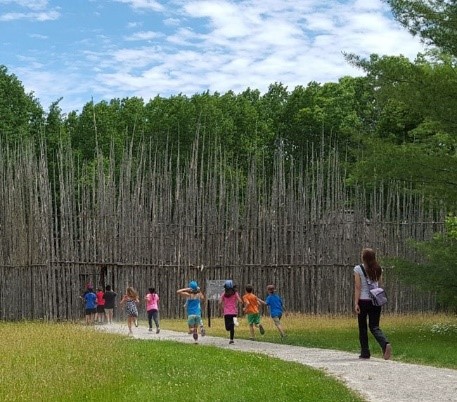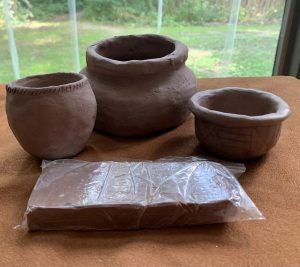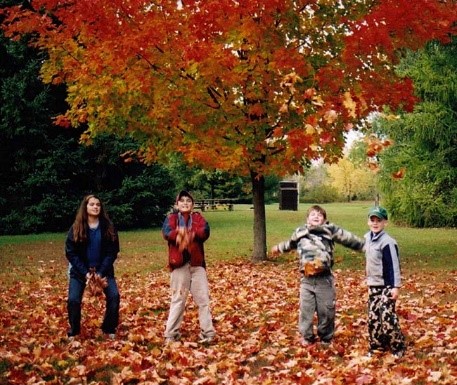 1) The Ska-Nah-Doht Experience – Trail Walk includes Ska-Nah-Doht Village
Learn about First Nations communities 1,000 years ago. Discuss contributions of First Nations peoples to the present. In the village; sit in a longhouse, role play and choose village leaders.
2) Traditional Pottery – At the Pavilion
Each student shapes and decorates their own clay pots by hand using traditional methods. Students will take their pot home, where it can be painted. An amazing art project!
3) Traditional Games – Outdoors
Students will work on their hand-eye coordination as they learn about, and try, some traditional games.
---
General Information and Resources:
Floods – Why Do They Happen? (A Presentation created for elementary students, based on the Thames River Flood Events of February 2018 – with a focus on the community of Thamesville in Chatham-Kent.)
Chatham-Kent and Lambton Children's Water Festival