About the Chatham-Kent Greening Partnership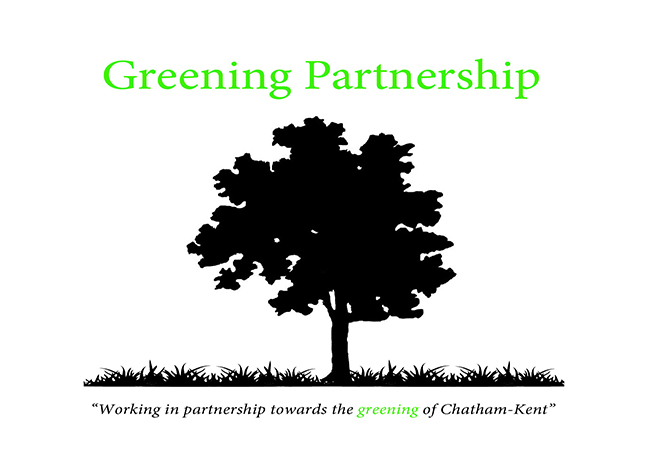 The Greening Partnership is an agreement between The Municipality of Chatham-Kent, the  Lower Thames Valley Conservation Authority (LTVCA), and St. Clair Region Conservation Authority (SCRCA) to green our municipality through tree plantings, tallgrass prairie, and wetland restoration. The Chatham-Kent Parks, Cemeteries and Horticulture Department administers the program and provides LTVCA staff with the financial means to implement the program. Greening Partnership staff use funds to leverage grant money that is used to educate, provide outreach, purchase trees, and provide financial support to landowner's to cover the cost of greening their property.
Background Information on the Natural Heritage Implementation Strategy

With less than 6% natural cover ( 4% forest cover in woodlands greater than 2 ha; 2 % forest cover in smaller woodlands and other habitats such as wetlands or grasslands), as a municipality Chatham- Kent has the least remaining natural cover of any upper tier municipality in Ontario. The purpose of this Implementation Strategy is to identify how the Municipality of Chatham-Kent will work with all sectors of the community to maintain and enhance the natural heritage system within the municipality and manage collectively, the greater ecological good and services that are a benefit to all members of society.
Chatham-Kent created the Greening Partnership with the Lower Thames Valley Conservation Authority (LTVCA) in 2006, and since that time, $3.5 million in grants have been secured. This money has been used to plant approximately 605,000 trees, create 15.4 ha (38 acres) of prairie habitat, 30.4 ha (75 acres) of wetland and has provided countless opportunities for education and volunteering in the community.

Goal
Through continued and enhanced proactive municipal and community engagement, Chatham-Kent will maintain and increase the natural heritage features and the functions they provide in the municipality to enhance biodiversity, resilience and adaptation to climate change.
Past Projects
Rudy Zubler- Wetland Project
Rudy Zubler is a dairy farmer in East Kent and respects nature. He recently purchased 50 acres, of which, 15 acres was marginal, low and originally a wetland. Rudy decided to restore it to its original state. Two ponds were created in the lowest areas. Within the ponds are turtle hibernation structures. The surrounding berms were planted with a selection of wildlife shrubs and trees. Near the water's edge tallgrass prairie species were seed in.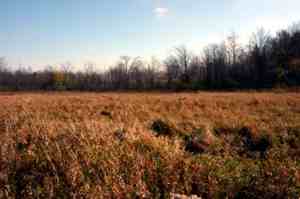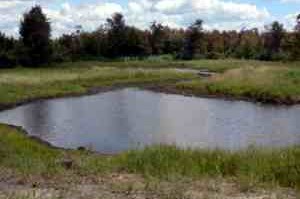 Before (left) and after (right) photos of the Zubler Wetland Project.
Greening Partnership Environmental Award
The Greening Partnership Environmental Award is presented quarterly to two landowners, one school and one business who have undertaken exceptional stewardship projects. The award was hand-carved by Highgate's chainsaw artist- Robbin Wenzoski. Recipients keep the award for a couple months and then it is given to the next winner.
To participate in this exclusive program, or get information on any of our Greening Partnership programs contact us:
100 Thames St. Chatham, Ontario N7L2Y8
Tel.: 519-354-7310
Randall Van Wagner – Manager of Conservation Lands and Services ext. 230
Greg Van Every – Environmental Project Coordinator ext. 229
Lindsay Bennett – Species at Risk Drainage Biologist ext. 233
Liam Laforest – Land Stewardship Technician ext.228
Subscribe to the Greening Partnership Seasonal Newsletter
Font Size
Forests & Habitat
LTVCA Program Forms